French Ridge Vineyards offers a variety of wines, fit for any occasion. All of our wines are made with grapes harvested from our vineyards, and are processed right here on property. Each wine has a story, and we invite you to stop by our winery so we can share those stories with you.
All wines are measured at 11% for 750ml.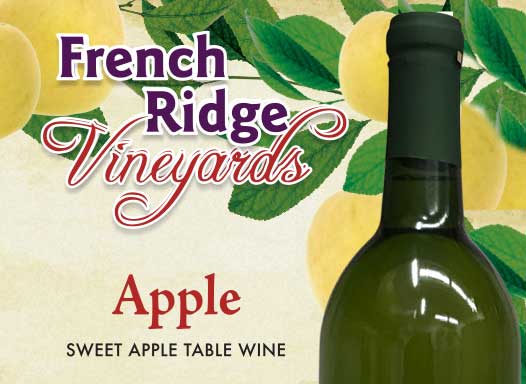 Apple
Made from only golden delicious apples. This wine is full of spiced flavors. We serve it slightly warmed, and is perfect for those cool fall evenings. It works terrific as a marinade for pork dishes.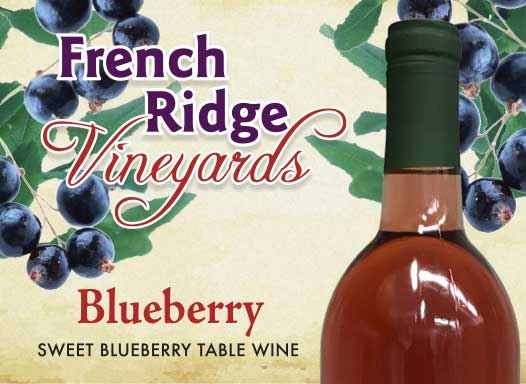 Blueberry
A sweet 100% Blueberry wine. Goes great with fruit dishes and ice cream.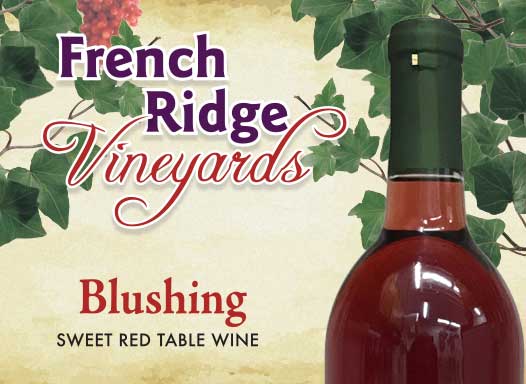 Blushing
A sweet wine made from only the juice of Concord grapes. A light, sweet, relaxed wine that's one of our favorites.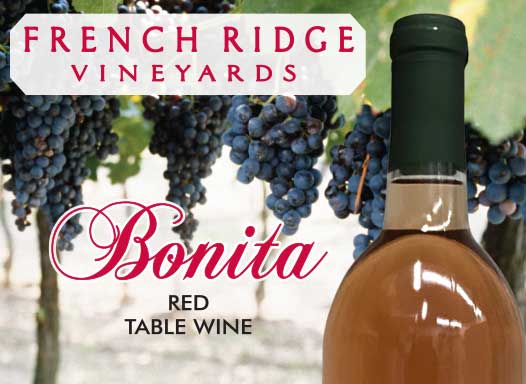 Bonita
Bonita is a blend of three grapes. The base is Traminette with Catawba added for flavor and DeChaunec added for color to make a semi sweet blush style wine. Perfect for sipping or pairing with your chicken or seafood meal.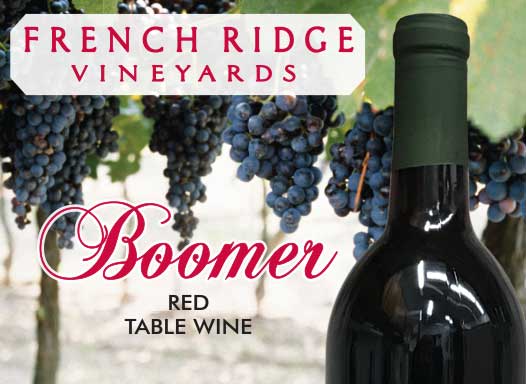 Boomer
A dry full bodied red wine. Made from DeChaunec grapes. Excellent for heavy meat dishes or a tomato based pasta meal.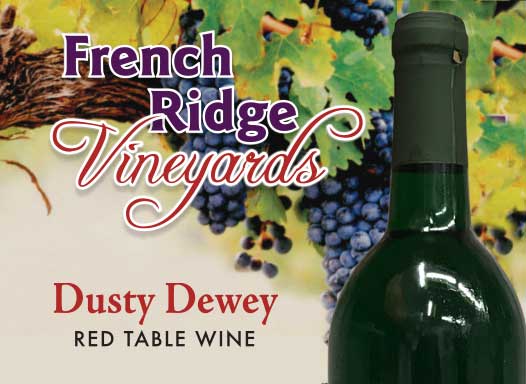 Dusty Dewey
A dry red wine made from a 50-50 blend of Marechal Foch and DeChaunac grapes.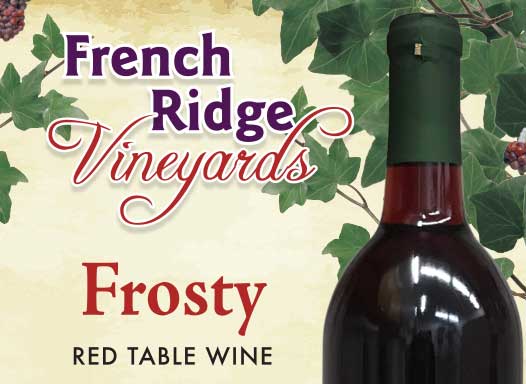 Frosty
A red dessert wine made from Concord grapes. The grapes have to be frosted before harvest, which gives the wine a sweeter, richer taste.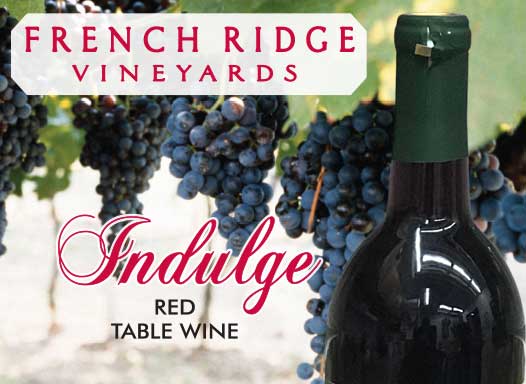 Indulge
My own blend of three different grapes that taste very close to Merlot.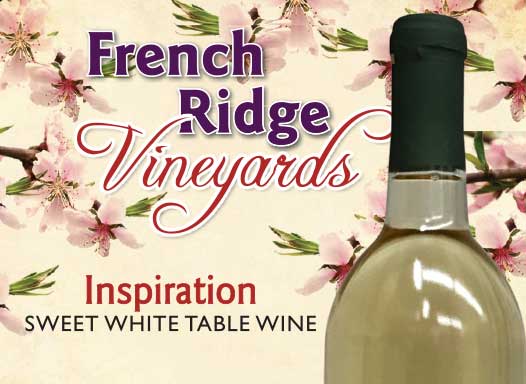 Inspiration
A base of Niagara grapes with enough peach to give the taste of a fresh peach. This wine is a summer evening relaxing on the deck inspiration.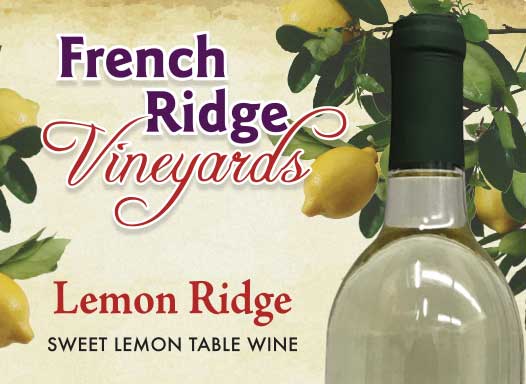 Lemon Ridge
A sweet summer wine made from 100% lemon juice. One of our limited seasonal wines, it's made for relaxing on a warm summer evening with friends and served over ice.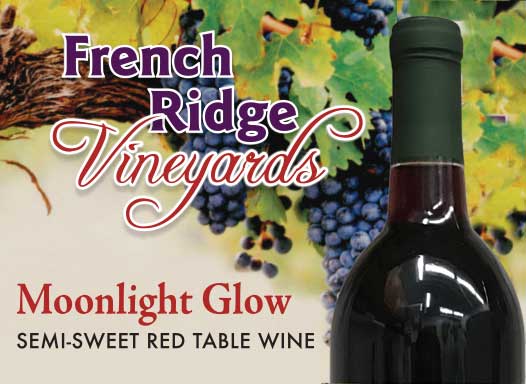 Moonlight Glow
A semi-sweet red wine made from Frontenac grapes with a taste of cranberry and black cherry.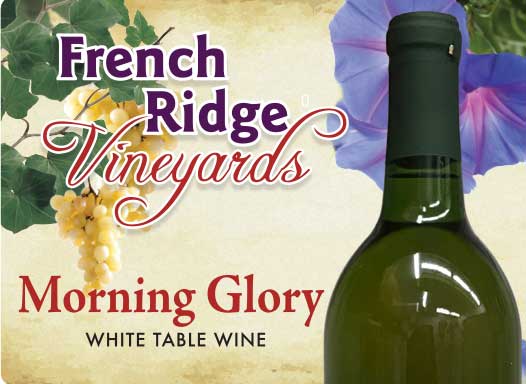 Morning Glory
A semi-sweet to sweet wine made from Frontenac Blanc grapes with an after taste of apricot.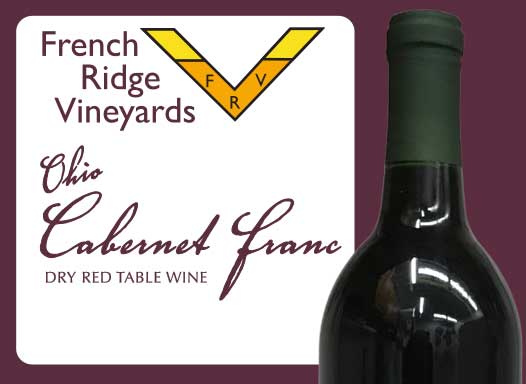 Ohio Cabernet Franc
A true varietal dry red wine made from Cabernet Franc grapes.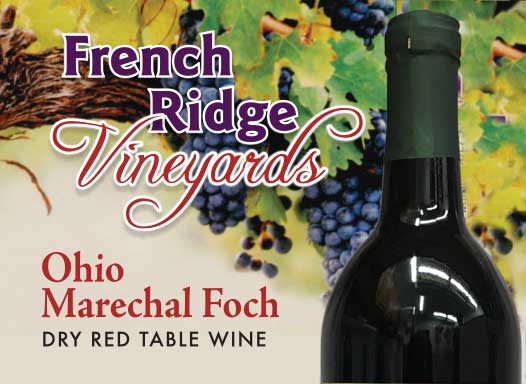 Ohio Marechal Foch
A truly different dry red wine. Foch is known in the wine world as a dark, inky wine. It is a wine full of many flavors, and pairs well with beef and heavy pasta meals.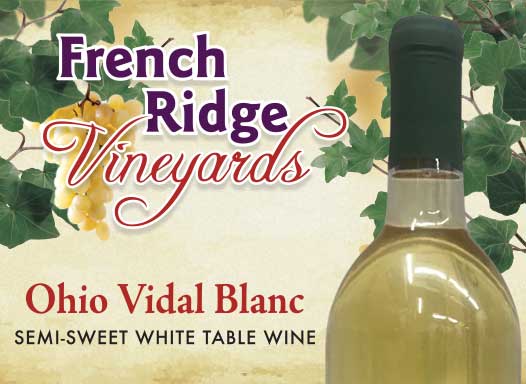 Ohio Vidal Blanc
A semi-sweet white wine that pairs perfectly with seafood. A good wine for the mixed crowd of wine drinkers at your next event.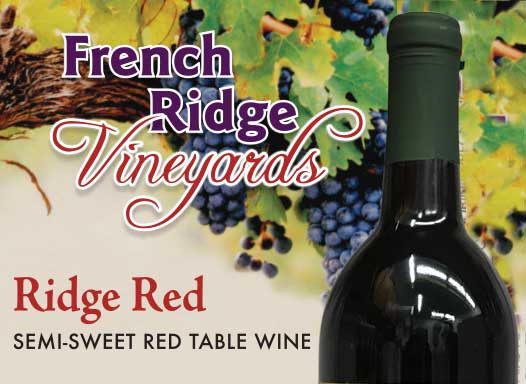 Ridge Red
A full-bodied, semi-sweet wine made from Concord grapes. Full skin contact during fermentation gives this wine the true concord taste without a lot of sweetness. Pairs perfect with most pasta dishes.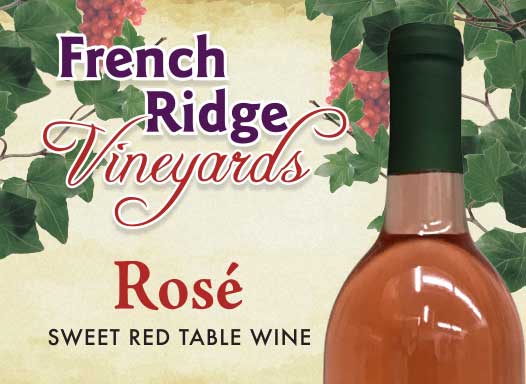 Rosé
We call this our sweet tart wine, full of flavor made from the Catawba grape. This wine pairs well with most foods.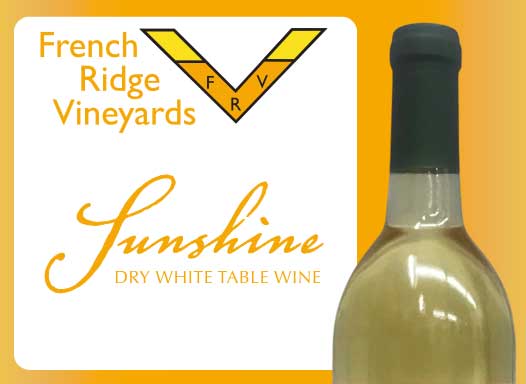 Sunshine
A dry white wine made from the Traminette grape. We make this wine to be spicy, with plenty of floral aromas.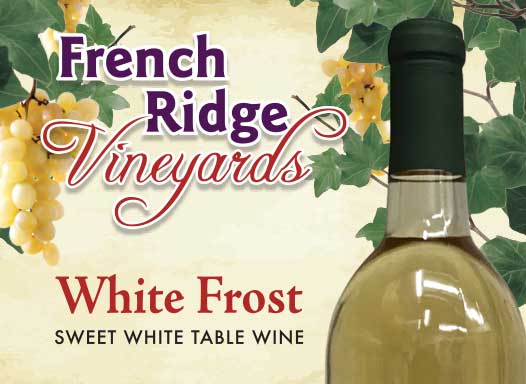 White Frost
A sweet white wine made from Niagara grapes. The light fruitful taste is perfect for sipping, or an evening with friends & family.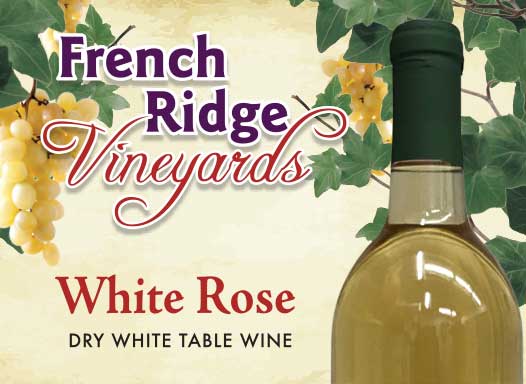 White Rose
A dry white wine, with a very clean and crisp flavor made from the Cayuga white grape. This wine is perfect for light fish and chicken meals.